Discover more from RoamBrain Newsletter
Information and resources for using Roam Research more effectively.
Over 1,000 subscribers
RoamBrain newsletter #4
News about Roam Research, links to useful Roam resources and updates about new content on RoamBrain.com.
What's new on RoamBrain.com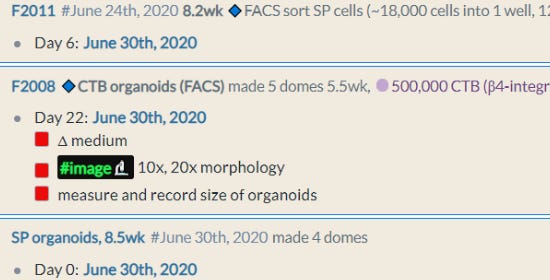 Using Roam as a lab book and more: My journey to becoming a more organized researcher
PhD student Cherry Sun describes how she uses Roam to organise her research on a stem cell population from the human placenta and to record the results of her experiments. Read here.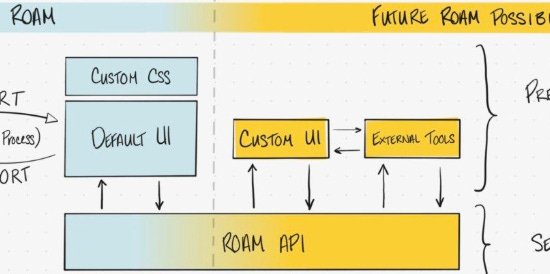 Predicting the future of Roam
David Crandall looks forward to the appearance of the Roam API and all the possibillities it will open up. Read here.
---
Useful Roam resources
Diagrams
Roam has had a simple diagram feature for a while. Yesterday, Conor White-Sullivan announced that Roam's diagramming capabilities had been significantly extended through the integration of the Mermaid markdown language.
This allows more complicated diagrams to be created in Roam.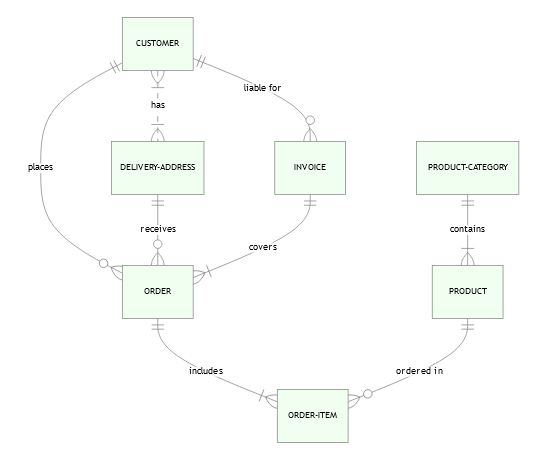 More information can be found on the Roam Mermaid diagrams help page. (If you can't see any diagrams on that page, you will need to update to the latest version of Roam. To do this, click on the three dot icon in the top right hand corner of your Roam screen, click on 'Check for updates' and then update.)
You can find templates for different types of diagrams with examples of the code needed on the Mermaid Live Editor page. Once you have created the diagram you want there, you can then paste the code into your Roam database.
Installing Roam as an app
Roam can now be directly installed as an app on your desktop, laptop, tablet and mobile phone. This means that you can create shortcuts for it so that you can go directly to Roam instead of having to open a browser window first. And it stays an open window on its own instead of being part of a number of other browser tabs.
Ramses Oudt has created two sets of step-by-step instructions for doing this on your desktop and on iOS. Click on either of the tweets below to see larger graphics.
He hasn't created a graphic guide for Android phones (possibly because he doesn't own one himself!) but he suggests the following. Simply open Roam in the Chrome browser and it will give the choice to install the Progressive Web App for Roam.
---
#Roamworld news and information
Diagrams pointing to the future
Conor White-Sullivan recently re-tweeted Jasmine Wang who showed John Danaher's argument structure and explanation for a rebuttal of the Luddite Fallacy.
The diagram is fascinating in itself. It provides a very clear breakdown of the components of an argument and the associated evidence.
What I found equally fascinating was Conor's comment.
From what he wrote in the Roam White Paper, it's clear that he would like Roam to play a big role in making argument structures more explicit.
Conor declared there that "the ultimate goal [for Roam] is to extend the system to collaborative reasoning, allowing groups to build shared mental maps and make faster and better-informed decisions".
In the White Paper, he also looked forward to groups of collaborators working on the explicit description of argument structures to allow more productive discussions about all aspects of life.
With this week's introduction of more sophisticated diagrams into Roam, it looks like Conor is getting a little closer to his goal.
Delivering training using Roam
It's interesting to see the different ways in which people are beginning to deliver training content through Roam.
Kahlil Corazo write recently on his Roam-fu Twitter account that he was going to create training materials in Roam and then distribute them to participants in a JSON file that they could then import into their own Roam databases.
I'm hopeful that, when the Roam API comes out, some Wordpress membership plugins will develop integrations with Roam so that people will be able to visit password-protected Roam pages using their Wordpress course login details.
Library of Roam
The Library of Roam has added quite a few more texts which have been converted into Roam format:
A Christmas Carol - Charles Dickens
Pride and Prejudice - Jane Austen
Moby Dick - Herman Melville
As a Man Thinketh - James Allen
Cyropaedia - Xenophon
Wealth of Nations - Adam Smith
The Odyssey - Homer
Peter Pan - JM Barrie
---
That's it for today! I hope you've enjoyed reading the newsletter.
Francis Miller