Discover more from RoamBrain Newsletter
Information and resources for using Roam Research more effectively.
Over 1,000 subscribers
RoamBrain newsletter #6
News about Roam Research, links to useful Roam resources and updates about new content on RoamBrain.com.
RoamStack.com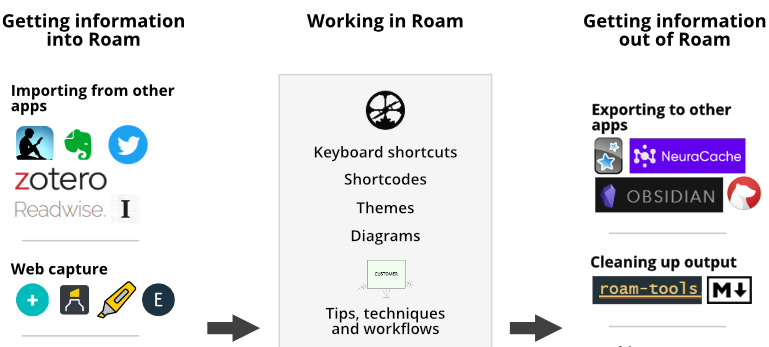 RoamBrain has teamed up with Ramses Oudt to set up RoamStack.com.
Our goal is to provide information about all the tools, techniques, and workflows you need to help you get the most out of Roam.
There are two exciting events on the horizon for Roam:
the launch of Roam Depot, Roam's plugin ecosystem for themes, extensions and more

and the launch of the Roam API, which will allow other apps to integrate directly with Roam.
Both will add a lot more functionality to Roam. But a lot more complexity will be added too.
Our aim is to help you navigate that complexity by helping you choose and implement the options that are best for you.
One of our key priorities is to create resources that make learning and implementation as easy as possible.
We are starting with a free five-lesson email course.
The first three lessons cover comprehensive guides to Roam functions, shortcodes and keyboard shortcuts, as well as a tutorial on automating your work in Roam by using text templates.
If you sign up now at RoamStack, you will be sent links to these existing lessons – and will be notified when the new lessons appear.
---
What's new on RoamBrain.com
Roam and Your Idea-to-Reality Production Stack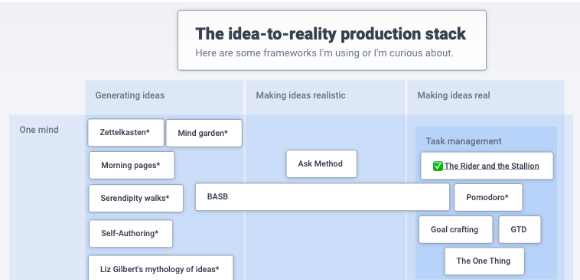 Kahlil Corazo discusses the mental frameworks that can be used to turn ideas into reality - and how he uses Roam for project management. The article also includes a video in which he walks through his process for using Roam to manage project risk.
---
Useful Roam resources
Adding symbols to Roam tags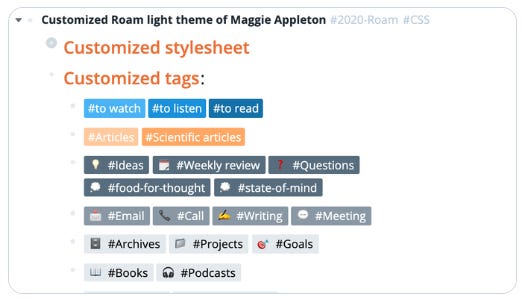 Stephan vd Swaard has produced some really nice looking tags by adding symbols to Maggie Appleton's css code. He has also been inspired by Anne-Laure Le Cunff's use of gradient colours.
The css code can be downloaded here.
A tour of Mark Robertson's Roam database
Historian Mark Robertson is a very creative user of Roam and I always find it interesting to learn more about how he organises his Roam database and workflow.
In the video below, he takes Jenn Scharf through his setup. While the discussion is directed towards educators, I think it has wider relevance too.
Mark has also written a fascinating article for RoamBrain—Roaming in the Past: Thinking, Siri Shortcuts and Workflows. And hopefully he will be contributing another article soon.
---
#RoamWorld news and information
Roam Book Club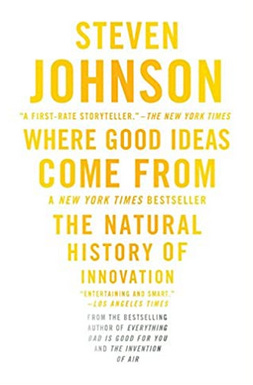 Bardia Pourvakil, who works at Roam, has set up the Roam Book Club. I think it has the potential to become a really exciting initiative.
Each week, a new chapter of the selected book will be looked at and participants will be adding their notes and comments asynchronously to the Book Club's Roam database. There will then be a weekly Sunday meeting.
The first book chosen is Steven Johnson's Where Good Ideas Come From.
The ability to participate seems to be restricted to people with an existing Roam account. You can sign up to join it here and you can view the public Roam database with participants' notes and comments here.
I've just finished reading the Introduction to the book and some of the comments from other readers have really enhanced my understanding of the book.
Roam Scholars program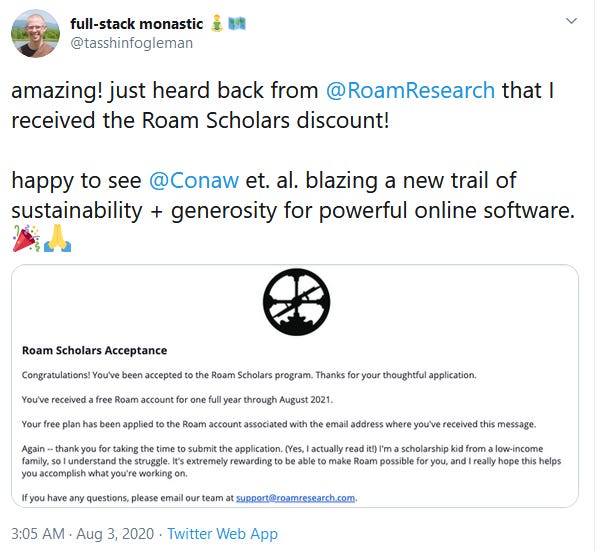 One of the nice things on Twitter over the last few weeks has been to see a number of happy tweets from people who have been accepted into the Roam Scholars program.
Roam announced in their newsletter recently that "we have now provided several thousand people in financial need with free or discounted access to Roam", which is pretty remarkable.
The program is ongoing and applications can be made here.
Shu Omi's course in Japanese
Shu Omi has been one of the pioneers of teaching effective workflows in Roam. Now he has produced the first Roam course for Japanese speakers. More information here.
---
RoamPublic
The latest entries to the RoamPublic directory of public texts formatted in Roam database format are the US Constitution, the US Declaration of Independence and the Federalist Papers. The databases have been created by Michael Kagan.
US Constitution
US Declaration of Independence
The Federalist Papers
That's it for today! I hope you've enjoyed reading the newsletter.
Francis Miller

SystemEngine Ltd
Company no: 12602162 | Registered in England and Wales
Registered office: Unit 10, 80 Lytham Road, Fulwood, Preston PR2 3AQ